Fri 14 Sep 2012
Posted by Nintendo Project under killer app, launch lineup, launch window, Mario, Nintendo, Nintendo News, nintendoland, Opposable Thumbs, Ports, system seller, Uncategorized, Wii U
No Comments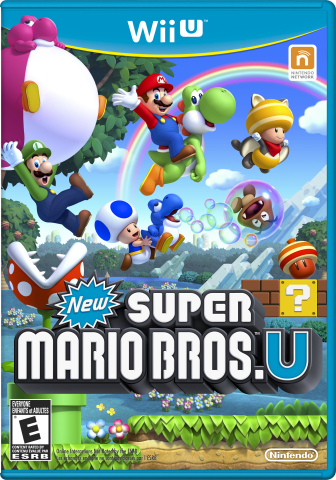 Nintendo of America President Reggie Fils-Aime would only confirm two titles that would definitely be ready when the Wii U launches in North America November 18—"deluxe edition" pack-in NintendoLand and side-scrolling, Super Mario World-inspired New Super Mario Bros. U. But Nintendo also unveiled a list of 50 titles that would be available in the "launch window," which the company defines as the period from launch through the end of March 2013. Individual launch dates for each of these titles will be announced directly by the publishers, Fils-Aime said.
Perhaps the most notable thing about the list is how many titles are simply ports of games that will be anywhere from a month to a year old on existing consoles by the time the Wii U launches. That list includes versions of Mass Effect 3, Darksiders II, Madden NFL 13, FIFA Soccer 13, NBA 2K13, 007 Legends, Batman: Arkham City, and Tekken Tag Tournament 2.
While each of these games will sport new features that make use of the Wii U's touchscreen GamePad, it's hard to imagine any of those features compelling people to buy a Wii U if they've already played the game on a current-generation HD system. More likely, these older ports are targeted at customers that might only own a Wii and are looking to play catch-up with some of the high-profile releases they've missed over the last year or so.
Read 6 remaining paragraphs | Comments