Thu 25 Apr 2013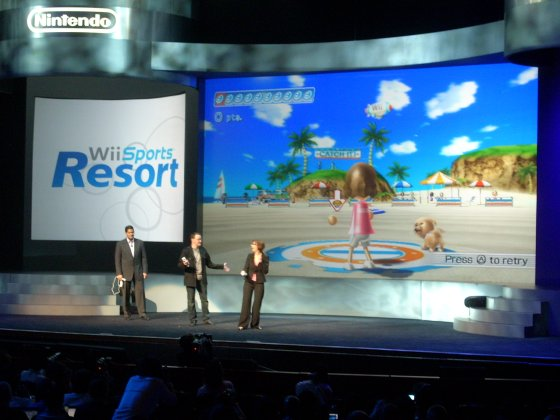 For the first time since the annual industry conference started in 1995, Nintendo will not be holding a major press conference at the Electronic Entertainment Expo (E3) this year, instead "working to establish a new presentation style for E3."
Nintendo announced the surprising change in its promotional plans via an investor presentation by Nintendo President Satoru Iwata overnight. Rather than holding a major E3 press event to appeal to different audiences around the world, Iwata says Nintendo is "planning to host a few smaller events that are specifically focused on our software lineup for the US market" for this year's show, one for American distributors and another for the Western press. Iwata also cryptically mentioned that Nintendo is "continuing to investigate ways to deliver information about our games directly to our home audience around the time of E3," suggesting that it might be planning some sort of video presentation directly to consumers via the Web (or the Wii U) during the show.
While Nintendo will still be showing off new Wii U and 3DS titles on the E3 show floor, the move represents a significant change in marketing tactics for the major console maker. It would be like Apple deciding to announce the next major revision to iOS not with a worldwide developer-focused keynote address, but by simply setting up a booth at Mobile World Congress and inviting the press and select developers to try it out during a cocktail hour.
Read 9 remaining paragraphs | Comments
No Responses to " And then there were two? Nintendo skipping E3 press conference this year "