Fri 3 May 2013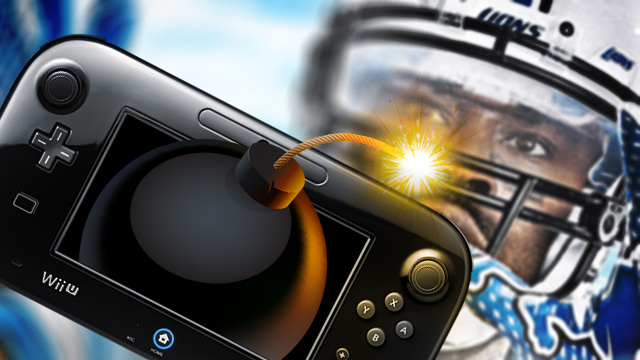 EA has announced that it won't be bringing a version of this year's Madden NFL football title to the struggling Wii U, the first time since 1991 that the annual football series won't appear on a current-generation Nintendo home system.
"We will not be releasing a Wii U version of Madden NFL in 2013," EA said in a statement obtained by Nintendo World Report. "However, we have a strong partnership with Nintendo and will continue to evaluate opportunities for delivering additional Madden NFL products for Nintendo fans in the future."
The Madden series is routinely among the top-selling releases of the year in the US, but usage statistics showed the Wii U version of last year's Madden 13 struggled to make much of an impact compared to the Xbox 360 and PS3 versions. To be fair, the Wii U version came out when the system launched in November, well after the August release of the other versions. But the Wii U version was also missing some key features present in the other games, including the much ballyhooed "Infinity Engine" physics modeling.
Read 6 remaining paragraphs | Comments
No Responses to " False start: EA's Madden NFL skipping the Wii U this year "