Thu 27 Sep 2012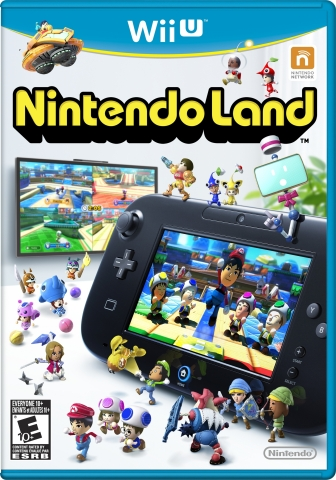 Earlier this month, when Nintendo revealed many of the final details about the worldwide launch of the Wii U, the company listed 50 games that would be available for the system in North America during a nebulous "launch window" that runs from November 18, 2012 to the end of March 2013. Today, Nintendo nailed down the Wii U's launch software lineup with a bit more detail, announcing 23 games that will be in stores when the system launches on November 18, with eight more available by the end of November.
Notably, heavily promoted Nintendo-developed titles like Pikmin 3, Wii Fit U, and Game & Wario will not be available on launch day, leaving just New Super Mario Bros. U and mini-game collection Nintendo Land to represent first-party development on day one. Ubisoft will be providing a few worthwhile launch-day exclusives for the system in the form of the charming Scribblenauts Unlimited and augmented reality horror game ZombiU, but Wii U owners will have to wait for other promising exclusives like Lego City: Undercover, The Wonderful 101, and Rayman Legends.
The vast majority of the games available for the Wii U on day one will be ports of games already available on existing systems. Call of Duty: Black Ops 2 is by far the most important of these, marking the bestselling series' return to Nintendo systems after a long absence, but the Wii U version will necessarily be coming five days after the system hits PC, PS3, and Xbox 360 on November 13.
Read 3 remaining paragraphs | Comments
No Responses to " Nintendo announces underwhelming launch day lineup for Wii U "