Wed 6 Jun 2012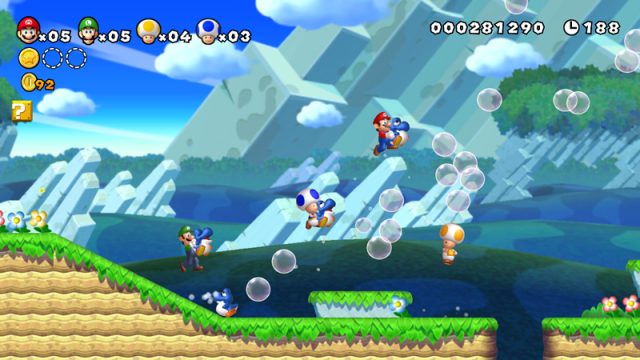 Nintendo relied heavily on the old to sell the new at E3 today, announcing new Mario, Pikmin, Scribblenauts, and Wii Fit titles to sell the upcoming Wii U console and its unique touchscreen controller. In addition to these games, a new title called NintendoLand will bring the classic characters from Mario, Zelda, and Donkey Kong into one big multiplayer adventure.
New Super Mario Bros. U gameplay was shown, looking much like the gameplay we've come to expect from previous games. What's new? Mario will be integrated into the "MiiVerse," letting you interact with friends or anyone around the world for the purposes of strategy or just trash talking. With the Wii U GamePad merging the functions of a tablet and traditional button-heavy controller, the game can transfer from your TV to the screen in your hands, and let up to five people play at once.
That includes four primary players and a fifth helping buddies out through "Boost Mode."
No Responses to " Nintendo busts out Mario and other classic franchises to sell Wii U "