Fri 9 Nov 2012
We already knew a lot about the Wii U based on previous hands-on time with the system and announcements from Nintendo. But now that we have the actual hardware in Opposable Thumbs HQ (read: my Pittsburgh apartment), we've noticed a few things that were a bit surprising. Here's a quick, picture-filled look at some of those surprises. We'll have much more Wii U coverage, including an in-depth review of the system and major games, as we get closer to the November 18 North American launch.
There's a mystery connector at the bottom of the GamePad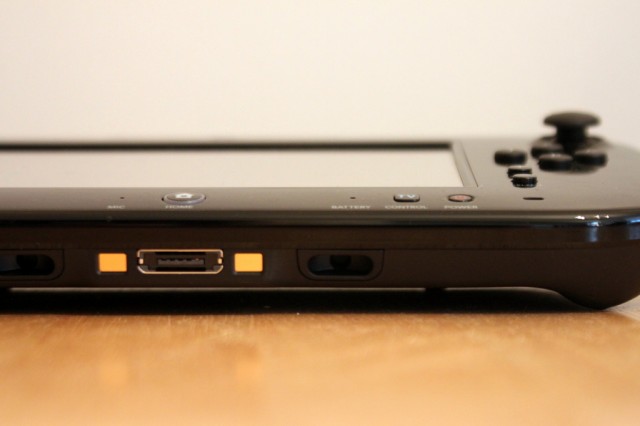 In addition to a slot for the charger and a standard headphone jack at the top, the bottom of the tablet GamePad has a mysterious connector at the bottom. The user's manual says this connector is for "controller accessories," but none have yet been announced. The connector is a thinner than the Wii Remote connector that was used for things like the Nunchuk and Classic Controller. Karaoke launch game
We Sing
doesn't use it either—the microphone that comes with that game plugs into the USB slots on the base system. Curious...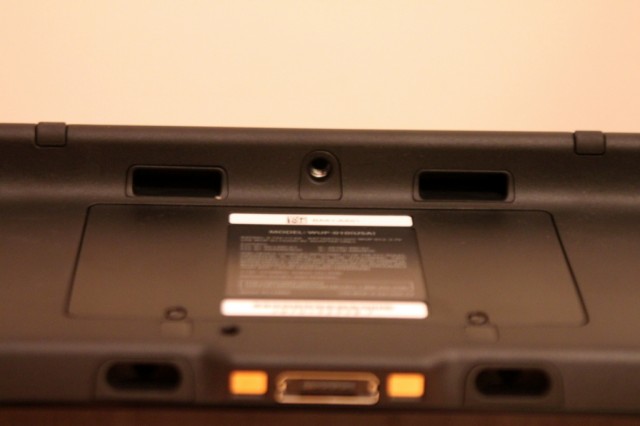 UPDATE: Thanks to former Ars writer Ben Kuchera for pointing us towards yet another mystery connector on the back side of the GamePad, as shown above. The female screw hole in the middle of the controller's back ridge is very similar to the kind you'd see on a camera tripod, though the ridge would seem to get in the way of the base for most such tripods. The screw hole, and the divots next to it, line up with the mystery connector at the bottom in such a way that it looks like it could be used to secure a bulky accessory that latches in to both connectors and sits flush with the back of the GamePad. Our best guess at this point: an expanded battery pack to extend that three to five hour battery life...
Read 9 remaining paragraphs | Comments
No Responses to " Ten things that surprised us about the Wii U hardware (updated) "