Tue 18 Dec 2012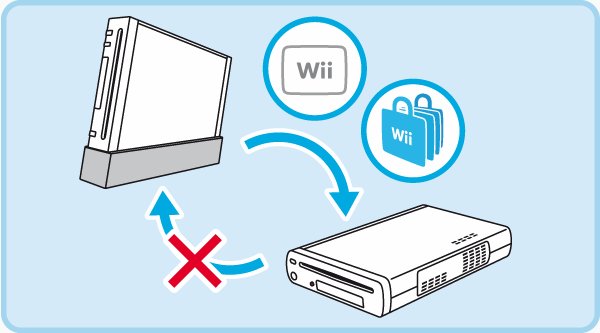 Last month, when a combination of overly stringent DRM and aging hardware trapped $400+ of my purchased downloadable games on my old Wii, I promised I would give an update on the results of Nintendo's $65 repair program. Well, the repaired system came back this weekend, and I was finally able to transfer most of my saved and purchased content over to the Wii U. Of course, the ordeal wouldn't be complete without a few final hassles for good measure.
First, the bad news: the memory problem afflicting my launch-era Wii meant Nintendo had to replace the main circuit board for the system, including all the save data and personal settings that were contained on the Wii's internal system memory. Most of my important save files were backed up to an SD card, but I did lose the uncopiable save files for games like Super Smash Bros. Brawl and Super Mario Kart Wii. I'll have to play through those games again if I want to re-unlock the characters and courses I had already earned. Such is life. Frankly, I'm more relieved that my 100 percent completion files on games like Super Mario Galaxy and Punch-Out! were safe.
On the plus side, Nintendo also replaced the disc drive and cleaned the exterior of the system, so my six-year-old Wii is now practically factory fresh. The system came back with a new serial number, too, making me wonder why they didn't just give me an entirely new console when it was clear the memory was shot (then again, maybe they did).
Read 8 remaining paragraphs | Comments
No Responses to " The long, frustrating road to recovering my Wii downloads "