Thu 15 Nov 2012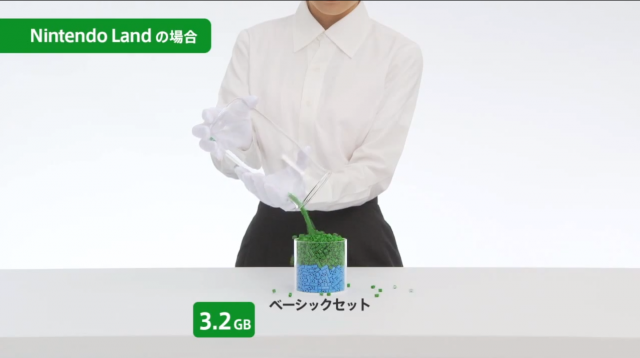 Nintendo is selling the Wii U in two configurations, with either 8GB or 32GB of built-in storage space. Those figures sound a whole lot better than the 3GB and 25GB, respectively, that the models actually offer to the end user.
In a new Nintendo Direct video posted last night (and helpfully translated by Kotaku), the company explained that formatting the internal drives for Wii U data takes up about 10 percent of the available storage space from the get-go. This reduces the usable space on the 8GB system to 7.2GB and the 32GB system to about 29GB.
After that, an additional 4.2GB of data is taken up by data preloaded on the system. Kotaku's translation says this is for "things like account data," but that space is already spoken for on our Deluxe Wii U test unit—even though we haven't been able to set up our online Nintendo Network ID yet (we're still waiting for a promised prelaunch system update to try out those features). More likely, this space is set aside for the system software and data about the Miis that will fill up the WaraWara plaza home screen.
Read 2 remaining paragraphs | Comments
No Responses to " Why the 8GB Wii U can only store 3GB of downloaded games and DLC "