Thu 22 Nov 2012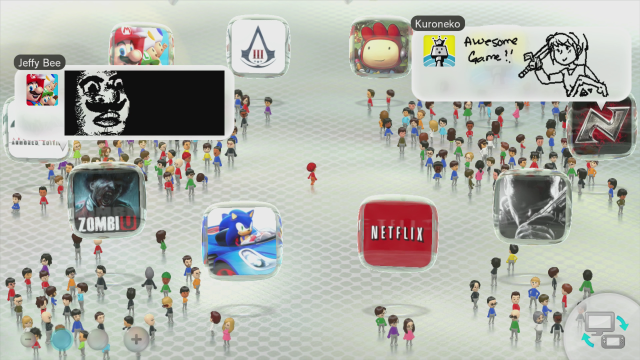 When we reviewed the Wii U earlier this week, we were forced to give it an "Incomplete" verdict, as we were waiting on a day-one system update that would unlock a large number of the system's promised features. We spent a little over an hour downloading that update and a few more days tinkering with the new features it unlocked, so we can now report on how the Wii U handles some important functions aside from playing games.
The Nintendo Network experience
The Wii U represents Nintendo's biggest push into the online space yet, and part of that push is replacing the inconvenient, frustrating, and game-specific Wii Friend Codes with a unified online infrastructure called the Nintendo Network ID. Signing up for an ID takes a few minutes and requires some very basic personal information (like an e-mail address). You can protect your ID with a password that's required each time you use it, or set it up to log you in automatically every time you turn on the system.
Once you're connected to the Nintendo Network, your Wii U home screen will fill up with Miis from around the world, gathering around large icons representing games and apps they've played. At first, this screen (known officially as WaraWara Plaza) was filled with preloaded robots from Nintendo talking excitedly about features like "System Settings." By the next day, though, my plaza filled up with real people gathering around icons for games I owned and a few I didn't. I can't help but feel that Nintendo is using its plaza not just for expanded social networking, but also as a form of ad space for retail games.
Read 23 remaining paragraphs | Comments
No Responses to " Wii U review update: Nintendo finally has a decent online experience "