Sat 17 Nov 2012
Posted by Nintendo Project under apps, Hulu, hulu plus, launch, netflix, Nintendo, Nintendo News, Nintendo TVii, online, Opposable Thumbs, Wii U, worry, youtube
No Comments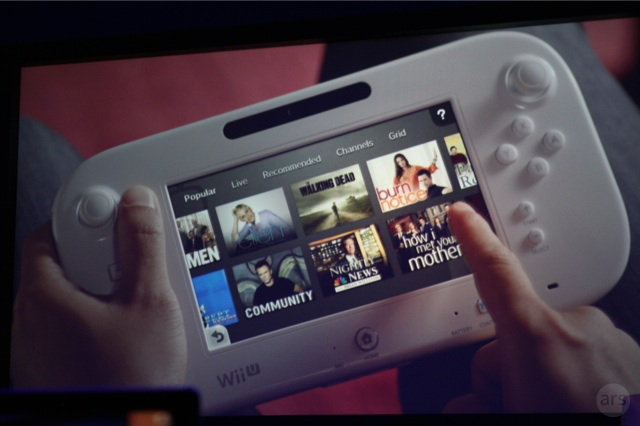 For months now, Nintendo has been positioning the Wii U not just as a game-playing machine, but as a living room video hub. It offers support for Netflix, Hulu Plus, Amazon Instant Video, and YouTube, all integrated with your TiVo and live TV through a service called Nintendo TVii. Now, just two days before the system is set to launch in North America, Nintendo has revealed that not all of those services will be available when the Wii U hits store shelves.
(UPDATE: A Netflix representative clarified to Engadget that the service would be ready for the Wii U's Sunday launch but won't be integrated into Nintendo TVii until early next year)
In a press release listing the Wii U's features that hit the wires early Friday, Nintendo buried the little nugget that Nintendo TVii will launch sometime in December, with the integrated video-on-demand apps being rolled out "in the coming weeks." While it looks like Nintendo never previously said that these features would be available on launch day, Nintendo of America president Reggie Fils-Aime said during a September news conference that the features would be "included in every Wii U purchase" at no additional cost.
Read 2 remaining paragraphs | Comments