Fri 14 Sep 2012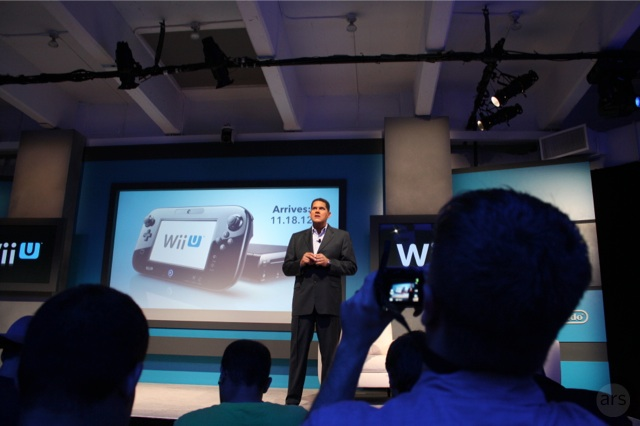 At a press event today in New York, Nintendo of America President Reggie Fils-Aime announced that the Wii U will launch in the United States on Sunday, November 18.
The system will come in two configurations: A white basic set at $299.99 that comes with 8GB on built-in memory, plus a Wii U GamePad, AC adapter, and HDMI cable. A black deluxe set, costing $349.99, will include everything in the basic bundle plus 32GB of total flash storage, a GamePad charging cradle, stands for the GamePad and console, and a copy of NintendoLand. The deluxe edition will also let users redeem points for every digital download purchased for the system.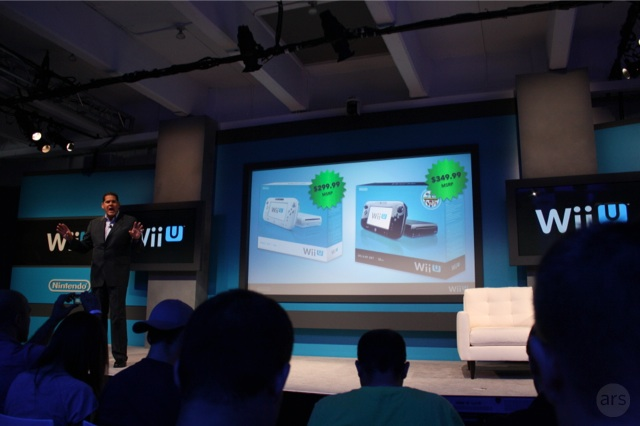 Neither configuration will include a Wii Remote or Nunchuk because, Fils-Aime said, "we don't want to require people repurchasing these accessories that they already own."
Read 11 remaining paragraphs | Comments
No Responses to " Wii U coming to America Sunday, November 18 "