Sun 18 Nov 2012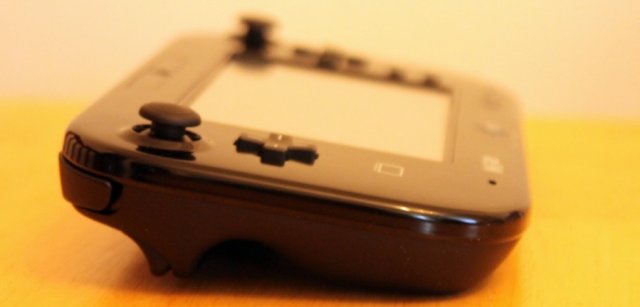 There are a lot of things I'd love to tell you about the Wii U. I'd love to tell you how the Miiverse social networking service lets you play games and exchange messages with friends. I'd love to tell you how the GamePad's built-in camera works for video chatting with other Wii U owners all over the world. I'd love to tell you about the transfer process for content from your old Wii, or how the new system handles old Wii retail games, or how easy it is to expand the storage space with a USB hard drive, or what the sign-up process for the new Nintendo Network ID is like, or how functional the Web browser and free video apps are, or how the new eShop compares to other digital download services.
Unfortunately, I can't tell you any of that. As of mid-day Saturday, mere hours from the system's North American launch, Nintendo had not yet pushed out a promised firmware update to activate all of these features (and maybe a few that I'm not aware of). (Note: Nintendo did push the firmware update at about 6pm CT, five hours before the company's embargo on reviews of the hardware was set to lift. We'll have reporting on the extra features as soon as we've tested them.)
As a result, this first review of the Wii U is going to be necessarily incomplete. While I can offer an extensive review on the Wii U hardware and the unique new touchscreen GamePad controller (Ars reviewed some of the system's big launch games earlier this week as well), I can't yet offer an opinion on many of the system's promised features.
Read 34 remaining paragraphs | Comments
No Responses to " Wii U hardware review: Double the screens, double the fun? "