Thu 13 Sep 2012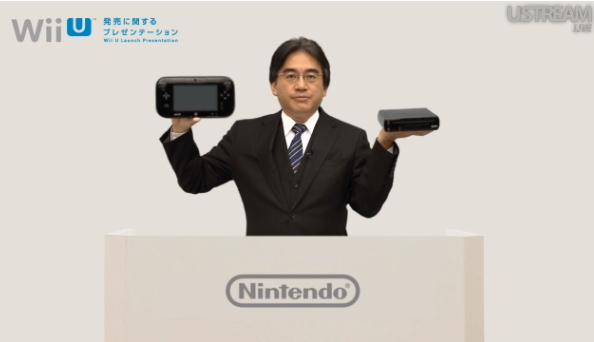 Nintendo's upcoming Wii U console will launch in its native Japan in two configurations starting at ¥26,250 (about $337) on December 8, the company has announced.
In a prerecorded video streamed to the Internet, Nintendo President Satoru Iwata revealed a "basic" white version of the system at that price with 8GB of built-in Flash memory storage. A "premium" black system will also be available for ¥31,500 ($405), including 32GB of onboard storage as well as a system stand, a GamePad charging cradle, and a separate GamePad display stand (the system stand will be sold separately for ¥315 (about $4) while the two controller stands will be available as a bundle for ¥1,890 (about $24).
Buying the premium system will also give users access to "Nintendo Network Premium," which will offer users a 10 percent credit on digital purchases made for the system.
Read 9 remaining paragraphs | Comments
No Responses to " Wii U hits Japan Dec. 8, starting at about $337 "